Bret Kellough
Originally from Westerville, Ohio – he moved at the age of 12 to Central Florida and it has been his home ever since. Bret loves to travel to new places, spend time on or near the water and visit with good friends. Bret spent several years serving the community while working as a Deputy in Volusia County (spending his free time learning and working in the remodel and construction industry). He then moved on to work the railroad, like his dad. Always wanting to be his own boss, Bret and his wife, Heidi, took the leap and started Central Florida Dust-Free Tile Removal. Bret is in charge of operations. Success for him means seeing the end of a successful project and the amazed reaction of his clients.
Heidi Kellough
Heidi is originally from Upstate New York. She moved to Central Florida after visiting on vacation. She met her husband Bret 19 years ago and as she puts it, "I love living in Central Florida, it's my forever home." She loves spending time on the water, at the beach and visiting Florida's hidden treasures. She has worked as an RN for the past 11 years serving the local community. When her and Bret started Central Florida Dust-Free Tile Removal, she took on a big role – working one on one with clients. She loves knowing that her clients always have an open line of communication with her and Bret. The biggest compliment for her is to hear back from clients on how impressed they are with our Dust-Free process and the professionalism of our team.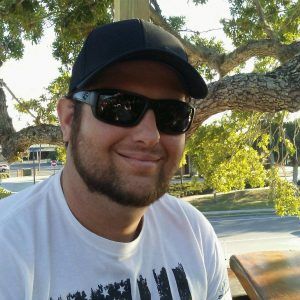 Chris
Born and raised in Debary, Florida. Chris loves spending his off time with his wife and daughters, fishing at the beach and spending time with family and friends. He is the Lead Machinist for Central Florida Dust-Free Tile Removal, keeping our Dust-Free equipment running at top performance. Chris is also First Lead behind Bret. He enjoys training our team in the field.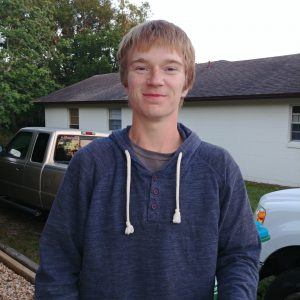 Shawn
When Shawn was six years old he moved to Deltona, FL from Wildwood, NJ. He graduated from Deltona High School in 2016. His hobbies include skateboarding, golfing and hanging out with his friends! A future goal of his is to move out to California and open a bakery or pastry shop.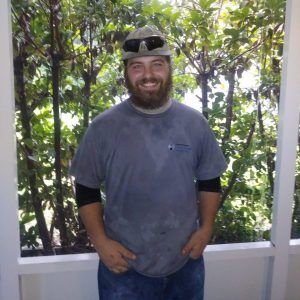 Andrew
Born and raised in Longwood, FL, Andrew has spent all of his life here in Central Florida. He graduated from Deltona High School and has attended some college. He spends his free time camping, kayaking and wrestling. Andrew proudly served our country for 5 years in the US Army and is planning on saving up his money to have a nice piece of land to raise livestock. He would, one day, like to start his own business.