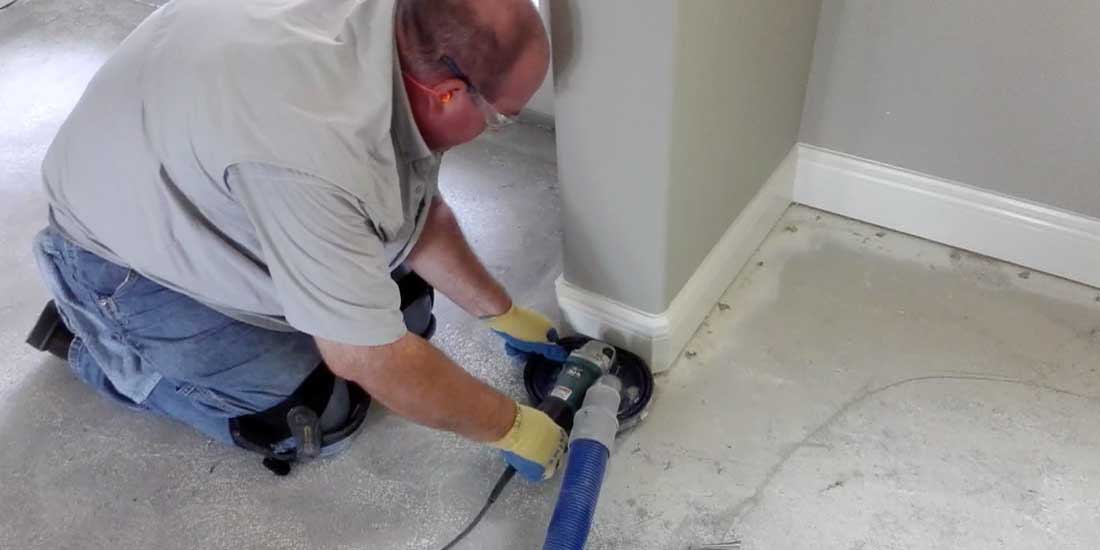 Dustless tile removal using patented DustRam®
Tile removal can be a very difficult, dirty, hazardous job.
Central Florida Dust-Free Tile Removal has a solution that is Easy, Safe, Dustless and Fast!
The Residential & Condo Specialists
Should you try to do-it-yourself?  Here's why you shouldn't…
Χ

  It's a difficult job – it's not easy to break apart ceramic tiles and thinset.


Χ

  It's very messy – dust and gravel can make for a HUGE clean-up job.  Fine, airborne silica dust will settle everywhere.  You'll never be able to clean it all up.


Χ

  It can cause injury – razor sharp shards of ceramic tile can cause serious injuries & blindness.


Χ

It can be disabling or deadly – especially if you have allergies or asthma.  Even if you're healthy, the dust can cause disabling lung illness or death!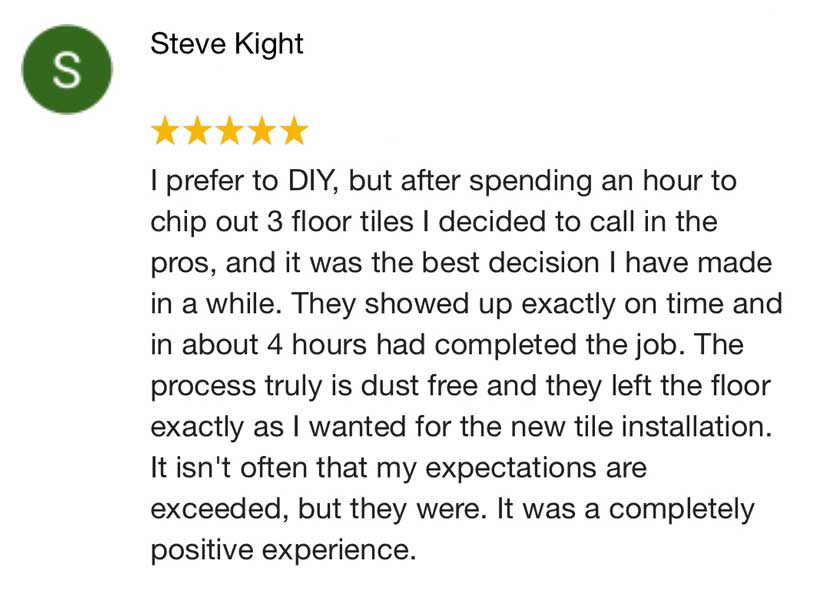 Without our patented DustRam® system, tile removal…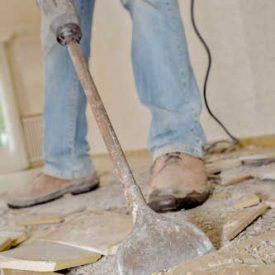 Is very, very difficult!
Even if you have the proper tools to do the job, it won't be a walk in the park.  The proper tools are expensive and they still leave you facing a big, messy job.  The thinset can be difficult to remove.  Even if you can remove it, the resulting surface will be rough and uneven.  That's not a good surface to apply new flooring to.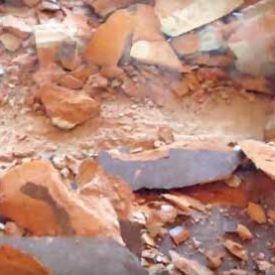 Will make a huge mess!
Without our dust-free tile removal system, tile removal is a very dirty, dusty job!  You would be surprised by the resulting amount of broken tile and thinset.  Fine gravel, dirt and dust is always a by-product of tile demolition.  Fine silica dust will become airborne, spread throughout your home and settle everywhere.  You'll never be able to clean it all up!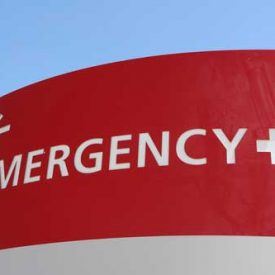 Can result in serious injury!
Ceramic tile has some similarities to glass.  Tile tends to break into sharp pieces similar to razor-sharp shards of glass.  When these sharp pieces become projectiles, they can cause serious injuries. Injuries are likely to occur. Eye injury can result in blindness. Professionals use special gear to avoid a medical emergency.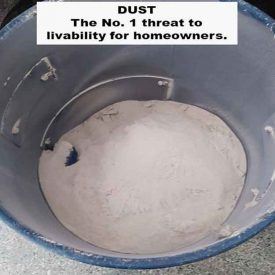 Can cause permanent health problems!
Tile demolition can produce lots of airborne silica dust.  The airborne dust can spread throughout your home.  Inhaled silica dust can cause an asthma attack in people with allergies and lead to silicosis.  The U. S. Department of Labor produced a video explaining the danger of silicosis.  Watch the video, "Stop Silicosis" here.
The danger of silica dust
The process of tile removal produces silica dust.  According to OSHA, silica dust is a serious health danger.  During tile demolition, silica dust can become airborne and spread throughout your home, leaving a coating of silica dust on furniture, beds, counters, floors – everything in your home.  You'll spend hours… probably days… cleaning your home – and never get it all.
The dust can cause an asthma attack in people with allergies.  Worse, silica dust can cause silicosis, a irreversible and disabling disease.  Silicosis can eventually lead to breathing difficulty, heart failure and cancer.
Watch "Stop Silicosis" here.
What is your best solution?
⇒ Leave the job to professionals with proper equipment and experience!


⇒

 Accept nothing but a company using the safe, clean, patented DustRam® system with HEPA filtration.


⇒

 Choose a business with proper licensing and insurance.


⇒

 Deal with a locally-owned and operated business that can provide great, personalized service.


⇒

 Read online reviews left by customers who have dealt with the business.


⇒

 Choose Central Florida Dust-Free Tile Removal LLC.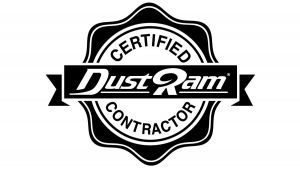 We are proud to be a certified DustRam® contractor.  DustRam® is a patented tile removal system that uses HEPA filtration to make a fast, clean process.
We use the patented DustRam® system along with our own special processes for clean, fast, dustless tile removal.
Read what our customers say about us…
"We were so happy to find a Dust-Free service, and it is!  I wouldn't go any other way, I only wish I'd have found them sooner!  They are great people to work with, prompt & courteous."

- Melba

"Our last client Barbara was super pleased with you and your service from start to finish and so was our installer!"

- John

"These guys deliver phenomenal service in a timely manner. Would definitely recommend them to my friends and family. Will use again in the future!"

- Bill Christen

"They were great, efficient, fast, an absolutely clean job."

- Julianne Yetter

"Brett and his team did an incredible job, I couldn't have asked for cleaner or better results. They showed up on time and completed the job with in the time frame agreed upon. I would recommend them to anyone who has to remove flooring."

- Just Floors

"Amazing work…  super prompt, professional, personable, affordable service for the removal of our old tile floor and thin set, done quickly and cleanly that left us with a spic and span floor ready to tile with no dust! Great experience and we highly recommend them."

- Tom & Barb Lyman
Do you live in a condominium?  We are condo specialists!
Our process is so clean and fast, you can live in your home while we remove your flooring!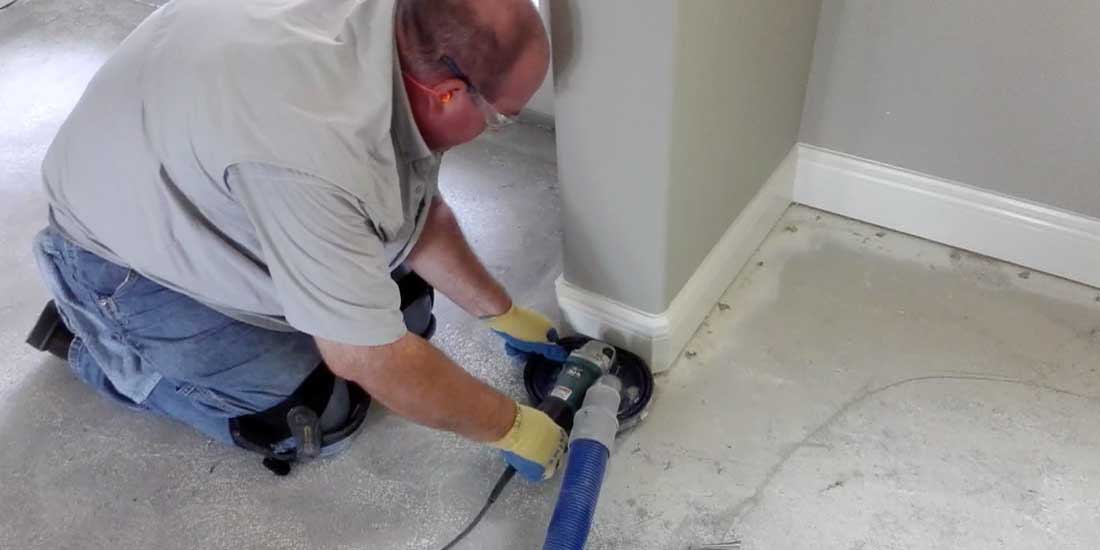 Fast, Clean & Professional.
Watch our process using the patented DustRam® system.
Areas served
Central Florida Dust-Free Tile Removal LLC serves the following areas in Florida:
Brevard County, Flagler County, Lake County, Osceola County, Orange County, Seminole County, Volusia County, Apopka, Astor, Barberville, Belle Isle, Bithlo, Bunnell, Cassadaga, Casselberry, Christmas, Chuluota, Clermont, Cocoa, Cocoa Beach, Daytona Beach, Daytona Beach Shores, Debary, Deland, DeLeon Springs, Deltona, Doctor Phillips, Edgewater, Flagler Beach, Geneva, Heathrow, Holly Hill, Hunter's Creek, Indialantic, Lady Lake, Lake Buena Vista, Lake Butler, Lake Mary, Longwood, Maitland, Melbourne, Melbourne Beach, Merritt Island, Mims, Mount Dora, Montverde, New Smyrna Beach, Oak Hill, Ocoee, Orange City, Orlando, Ormond Beach, Ormond by-the-Sea, Osteen, Palm Coast, Pierson, Ponce Inlet, Port Orange, Port St John, Rockledge, Sanford, Satellite Beach, Scottsmoor, Sharpes, South Daytona, Titusville, Union Park, Wekiva, Winter Park, Winter Garden, Winter Springs, and Windermere